"Intera"

---
Scientific production association "Intera" is engaged in developing, elaborating and introduction of the newest and progressive information technologies in medicine. Staff of the company has a twelve-year experience in development and manufacturing of the equipment as well as in conduction of trainings and workshops for program users. Combining the results of scientific research with implementation of modern and progressive software and technical facilities and devices allowed developing and practical application of the unique technologies for diagnostics and treatment of various diseases.
Author of Intera-DiaCor zonal diagnostics methods

---
Sergey Ivanovich Padchenko

Education: Graduated Kiev Medical Institute in 1975. Scientific degree: Ph.D in Medicine. Position: Scientific adviser of "Intera" scientific production association.
Scientific activities in pharmacology, toxicology, neurophysiology, electrophysiology of excitable cells, including skin receptive fields, vegetative regulation of receptive skin fields, mechanisms of receptivity.
Scientific work: Beginning of scientific research at the end of the 70's. Performing experimental research and theoretical justification of scientific approach for studying of variability of skin receptive fields which reflect the particularities of vegetative regulation and functional performance of the organism in whole.
The main experimental object was investigation of electrophysiological characteristics of skin areas which differ in their topographic positions with regard to spinal cord segments interconnected with particular parts of vegetative (sympathetic and parasympathetic) nervous system that take part in regulation of activity of particular organs.
Basing on the received data defined some approaches of creating fundamentally new firmware diagnostic systems for diagnostics of functional condition of the human organism.
The results of the research made it possible to introduce and apply «Intera-Diacor» hardware and software package in medical practice for functional diagnostics of the human organism.
Training and teaching activity: Basic course of "Neurophysiology of electrically excitable structures and vegetative regulation of receptivity". Workshops, master-classes and scientific guidance in development of the program, teaching aids and methodical elaborations.
---
Rozaliya Kobilyanska - President of the Ukrainian Academy of Integrative Medicine, neurologist, author of more than 50 articles on informational bio-resonance medicine, author of the "Family's Health" project, a transformation project for women "novaYa".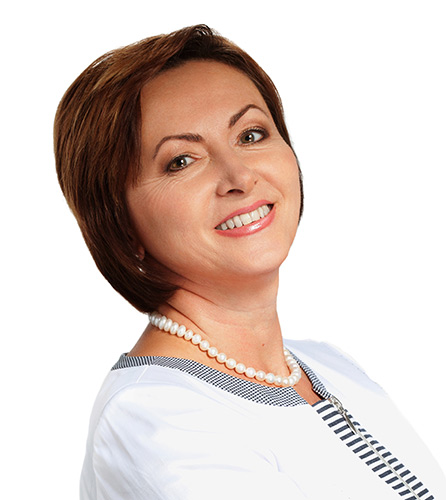 Valeriy Kobilyanskiy - Vice-President of UAIM, Head of Scientific and Methodological Department, ophthalmologist, doctor of traditional and alternative medicine, author of more than 60 articles on preventive and informational bio-resonance medicine.